Years of web design & development experience in our team
Page 1 ranking keywords on Google, Yahoo or Bing
Customers reported noticeable business improvements
Customers would use us again
Full service digital agency
We are a full service digital agency, specialising in providing industry-leading solutions for the Magento eCommerce platform. Since establishing our business in 2008, we have grown to become one of the leading Magento agencies in the UK; a company that clients rely on time and time again to provide them with bespoke eCommerce solutions at competitive prices. We know all there is to know about Magento and are therefore the perfect team to take on your project.
Multi-skilled team
The Magento eCommerce Agency is made up of a team of creatives, developers and digital marketers, each of who are experts in their field. They have the skills, knowledge and experience to help you kick-start your eCommerce journey and gain the results you deserve. Whether you are in need of Magento design, development or marketing services, you can rely on our multi-skilled team to provide first class services at unbeatable prices.
More than a design agency
We may be called the Magento eCommerce Agency but we're not your average web design agency. We go beyond simply offering you great technical solutions by providing bespoke services that are affordable and tailored to your individual needs. Not only that but we also strive to provide the best customer service and marketing support, ensuring clients enjoy their experience working with us and get a great team from start to finish.
One stop shop for Magento
If you want to work with an experienced, reliable and dedicated Magento eCommerce Agency, look no further. We are your one stop shop for all Magento solutions! Feel free to have a browse of our website to learn more about our agency and services. When you're ready, give us a call and we'll get to work on starting the project that will transform your Magento eCommerce website for the better!
No job is too big
Whether you have just set up your eCommerce business or are looking to give your existing Magento website a marketing boost, our team is here to deliver the services you need. No job is too big or small for the Magento eCommerce Agency. We specialise in providing quality technical solutions, along with excellent customer service to match. Just ask our existing clients and they'll tell you we're a great team to work with!
Affordable Magento solutions
Our bespoke approach to Magento design, development and marketing means we are able to tailor our services to our clients' needs and budget. Whether you're looking to spend a lot or a little; we'll craft an affordable Magento solution to meet your requirements. Our dedication to providing first class Magento services means clients can benefit from great results at prices that are hard to beat. Get in touch for a no obligation quote.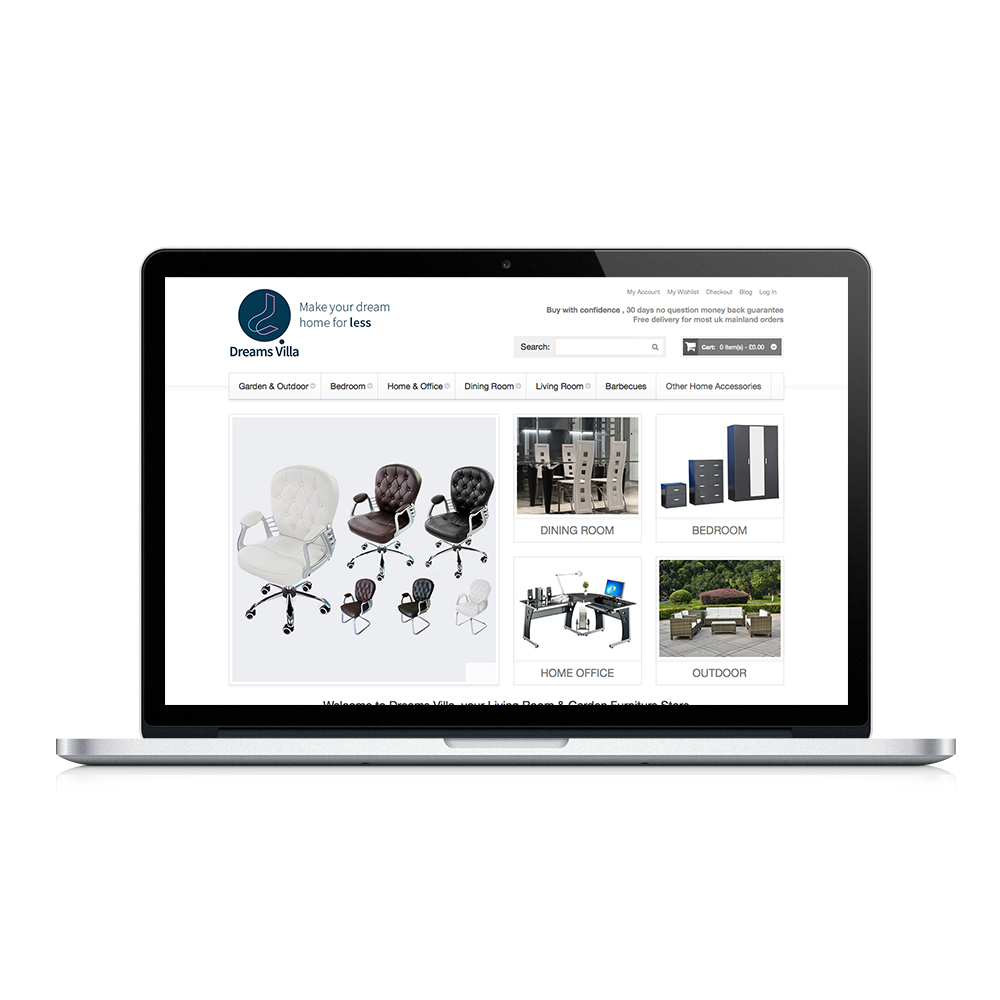 Home and garden retailer Dreams Villa approached the Magento eCommerce Agency with the task of building a professional Magento website from which they could sell their products, which they were previously selling on eBay. Our team of developers and copywriters were more than up for the task and created an aesthetically pleasing, well written and well functioning Magento website for the company.
Learn more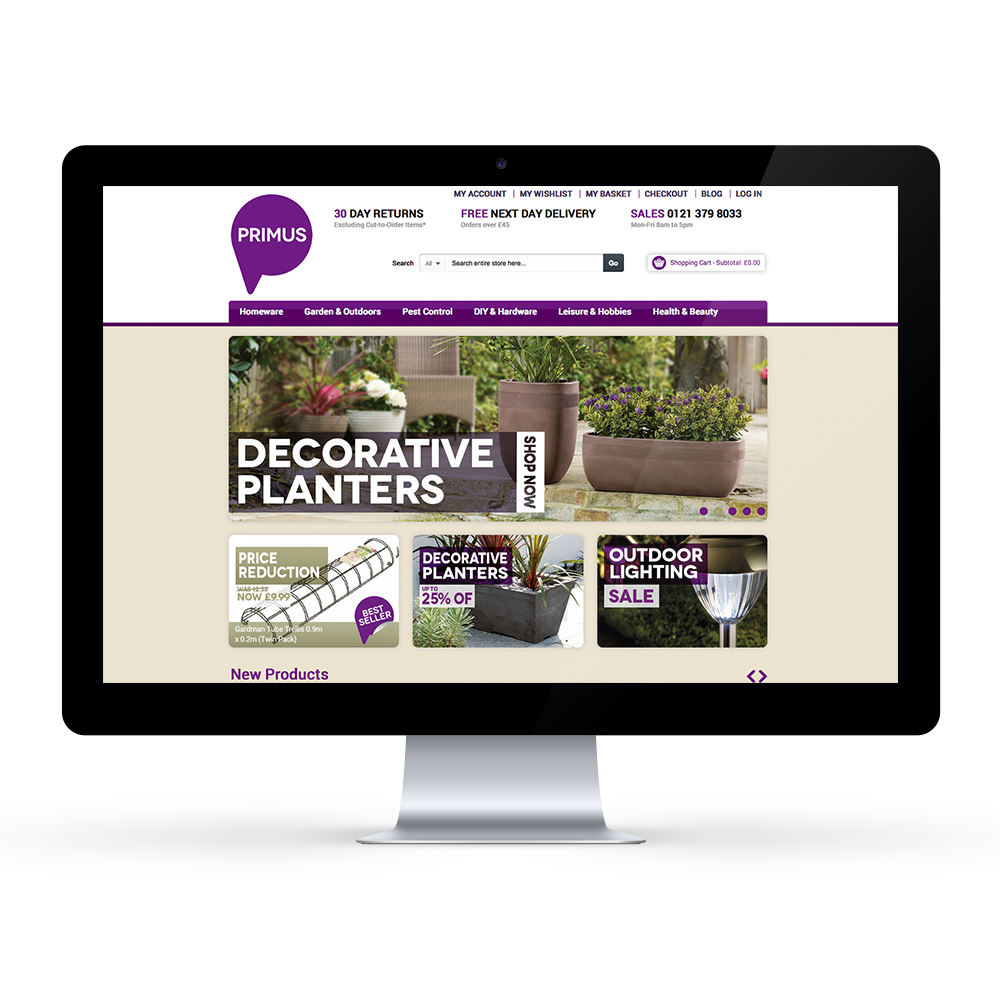 We recently worked on a Magento eCommerce project for PRIMUS, a leading supplier of homewares, garden furniture and accessories. Our team of talented designers crafted a bespoke Magento eCommerce design for PRIMUS and our Magento developers worked on its functionality and integration to create the optimal user experience. The client loved the finished result and so do we!
Learn more
Bespoke eCommerce solutions
We are a Birmingham based eCommerce Agency providing bespoke solutions to Magento merchants. Whether you're building a new Magento website or looking to give your existing site a marketing boost, our team of specialists will help you make your store the best it can possibly be!
Find out what we do
Magento services for businesses of all shapes and sizes
It doesn't matter if you have just set up your eCommerce store or are looking to migrate to Magento from an existing platform; we tailor our services to meet the needs of our clients. No job is too big or small for our team! We'll go the extra mile to meet your needs and provide top class services to businesses of all sizes.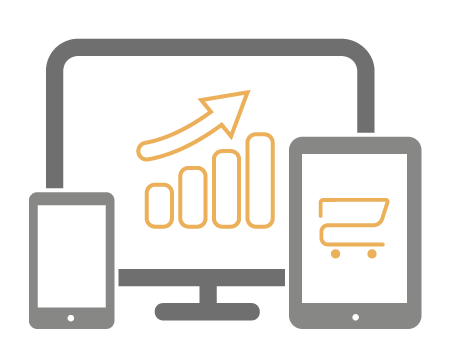 Your site might look fancy but is it providing an excellent user experience? If you can't answer yes to that question, you need to get in touch with our team of Magento developers. User experience is the key to increasing your search rankings and conversions. Our Magento eCommerce developers can help you transform your website by optimising its performance and providing bespoke modules that will increase it's functionality for both you and your customers.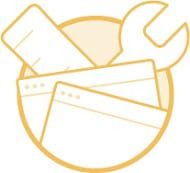 An attractive web design can go a long way in helping you to win over visitors. Since your design will be the first thing they see when they arrive at your site, it needs to be eye-catching, appealing and welcoming. This is something our team of Magento web designers can help you with. With years of experience producing top quality designs for Magento, you can rest easy knowing your site will look the picture of perfection.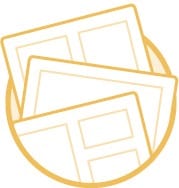 We understand that it takes more than a great looking website to attract and win customers. Luckily for you, we have a team of skilled digital marketers on hand to help you gain the online exposure you need to succeed. Offering a wide range of services including SEO, paid advertising, content creation and social media marketing, we will increase awareness of your Magento eCommerce store and ensure everyone's talking about it for the right reasons!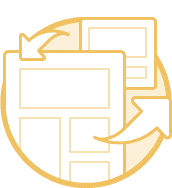 With so many people surfing the web using their smartphones and tablets, there's never been a more important time to build a mobile-friendly website. Our team of Magento web designers specialise in creating responsive web designs. If you want to make sure your website offers a great user experience across all devices and benefits from elevated rankings in Google mobile searches, it's time to go responsive. Visit our web design page for more information.
From past experiences, we have found that whilst there are many Magento agencies out there, not many of them tick all the boxes. With us, you'll never have to worry about paying for something you don't need. We tailor our Magento services around your business, helping you to get the most for your money. Whether you're in need of Magento design and development services to kick-start your business or Magento marketing to give your website a boost, our experts will create a bespoke package that suits you down to a T.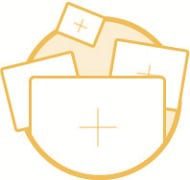 Need to spread the word about your Magento eCommerce business? Our skilled marketers will craft a bespoke strategy to raise your profile, engage with target customers and drive them to your website. Using a range of solutions from email marketing and social media to SEO and PPC, they will improve your Magento website's online visibility, increase traffic to your website and give you the best chance of gaining a high level of conversions.
Want to find out more about our Magento solutions? Head on over to our services pages to get all the information you need. Once you've decided on us as your Magento eCommerce agency (it'll only be a matter of time!) get in touch to discuss your requests with a member of our team. They will be more than happy to talk you through each service in detail and answer any questions you have.
Contact us
Knowledge Base and News Updates
We aim to provide you with all the information you need to know about Magento. Check out our knowledge base and news updates for tutorials on how to use the Magento platform and the latest stories from the eCommerce industry.
Magento help
Need help choosing the right eCommerce platform or setting up your Magento store? Visit our knowledge base where you will find all the information you need to get started. We create our guides with beginners in mind to help new Magento merchants get the most from the platform.
Tips and tricks
Ready to explore Magento's features and see what they have to offer? Our knowledge base contains all the tips and tricks you need to take your Magento eCommerce website to the next level. From SEO tips to optimising performance, we show you how to create a powerful Magento website.
eCommerce news
The Magento platform is constantly evolving with new updates and features. We aim to keep you up to date on all of the latest Magento news. Visit our news page to find out what's going on in the world of eCommerce and how you can keep your Magento site a step ahead of the game.
Latest eCommerce news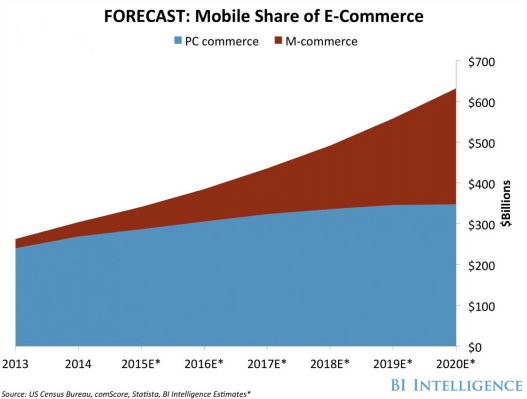 The eCommerce giant Magento (magento.com) has been the platform of choice for more Internet Retailer Top 1000 merchants, more than any other platform in the business. For the third year in a row, the Internet Retailer B2B eCommerce guide has named Magento as the top eCommerce platform. In this article we look at mobile commerce (m-commerce) growth with Magento. Why... read more
From our Magento Guide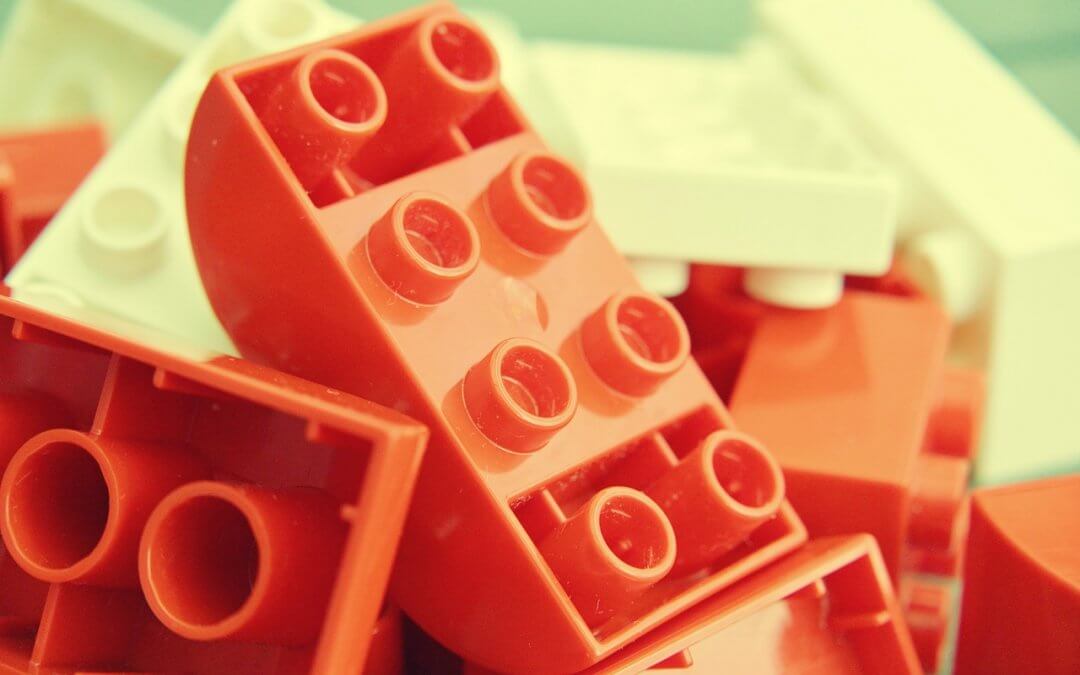 Magento Connect is gone. Long live Component Manager. One of the major changes in Magento 2 is the much improved method to manage your extensions. In this video from our sister company, we show you a step-by-step guide to installing extensions in Magento 2. For those who used to use Magento connect to install extensions they would know this wasn't the... read more