WooCommerce Developer & Support Service
Years of web design & development experience
Page 1 ranking keywords on Google, Yahoo or Bing
Customers reported noticeable business improvements
Customers would use us again
Value for money

90%

90%

Noticeable business improvements

90%

90%

Happy with timescales

90%

90%

Would you use us again?

90%

90%

Overall level of service (80%)

80%

80%
Full Service Digital Agency
Forward Thinking & Pro-Active
Experienced eCommerce Developers
Excellent Customer Support
Our WooCommerce Services
We have built up a strong reputation as a leading agency for businesses seeking WooCommerce website design and development services. Our team can complete projects of all shapes and sizes for brands that are looking to grow and prosper in a competitive marketplace.
There is no doubting the technical expertise our WooCommerce developers offer, which is ultimately a given for any agency worth its salt. What sets us apart, then, is our commitment to customer service quality. We go further than most to keep our clients engaged and satisfied from day one.
Another factor that makes us the cream of the crop when it comes to web development is our flexibility. Every site we design is bespoke and each element can be customised according to what the client aims to achieve. This is a tailor-made rather than an off-the-peg approach that covers everything from initial design and development to WooCommerce support further down the line.
Here are a few of the services we offer: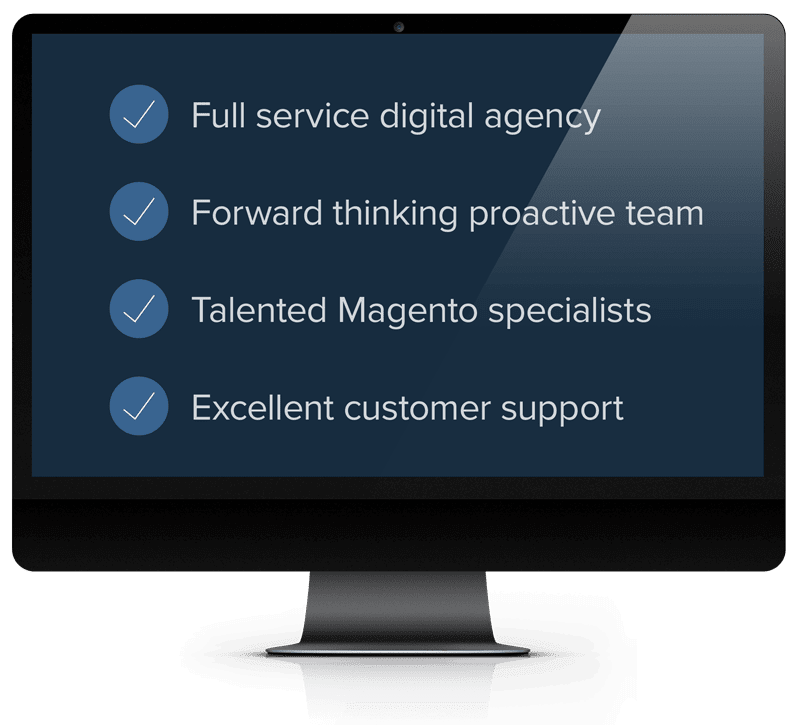 Expert eCommerce design for WordPress
If you want to make your mark with a distinctive WooCommerce design that represents your brand down to the last detail, we can help. We have a hugely experienced team of creatives who can make your site look incredible, no matter the nature of the products or services you sell.
One of the things we take seriously is responsive web design. We know that most sites will receive a lot of traffic from portable devices, so we take this into account throughout the development process.
We also aim to make things as simple as possible for our clients by familiarising ourselves with their business and using this to inform our decision-making. We will keep you up to date every step of the way so that the WooCommerce site we build is finely tuned to fulfil your every wish.
If the time is right for a new website, get in touch with us for more information and to request a quote for design services.
Diligent WooCommerce development
The services of a specialist WooCommerce developer can make a tangible difference to how well your site performs, both from a sales perspective and in technical terms. We can bolster a site's abilities through the integration of any solutions that you need. This will let you wring even more value out of your site, as well as impressing visitors.
For example, you might want to add WooCommerce extensions which will provide benefits to visitors or make life easier for your staff. We can make this process a breeze, whether you are looking to offer support for a new payment platform, implement an improved CRM solution or boost your marketing efforts with richer analytics.
There has never been a better time to use WooCommerce to make a compelling shopping site and our development services are on hand to make the transition much simpler.
Read on for more information on what we offer or contact our team for advice and quotes.
Impactful marketing
Generate interest and grow sales from your newly minted WooCommerce website by letting us take care of the marketing for you. This is a good idea for lots of reasons, not least because it means that your investment in overhauling the design of the site will not be in vain.
Our marketers are well versed in various types of digital marketing, from modern social media marketing strategies to SEO and email marketing. With our help you will be able to generate word of mouth buzz around your brand and also make sure your site is visible to your target audience on the platforms they care about most.
It definitely pays to take a multifaceted approach to marketing in the modern era and with our assistance this will be a piece of cake for lots of clients. Find out more about our marketing services on our site, then contact us when you are ready to move things forward.
Competitively priced support
Getting great WooCommerce support and development services does not need to overstretch your budget. By partnering with us you can get custom solutions to your biggest challenges, all at a price that will put a smile on your face.
It is because we tailor each package to fit individual clients that our prices are so appealing; what we offer can be scaled to fit, saving you money and also ensuring the highest quality of service is available to all, without exception.
We have helped a large number of businesses, brands and organisations to get a great new website to represent them effectively online. You can become part of this happy family by getting in touch and telling us about the kind of WooCommerce website you would like us to design and develop for you. Our friendly, experienced team is waiting to deal with your request and provide quick quotes today.
Speak to us about WooCommerce web development
If you can see the benefits of embracing a new WooCommerce website, designed and developed by our team, give us a call or send us an email. Our Birmingham-based agency will create exactly the kind of online store that will elevate your brand to the next level, so don't delay!
Meet the eCommerce Agency team
Find out about our eCommerce agency services today
If you are interested in giving your eCommerce website the kick-start it needs to succeed, get in touch with our Birmingham, West Midlands based agency today.